Eye Health 101: Adjusting to Prescription Glasses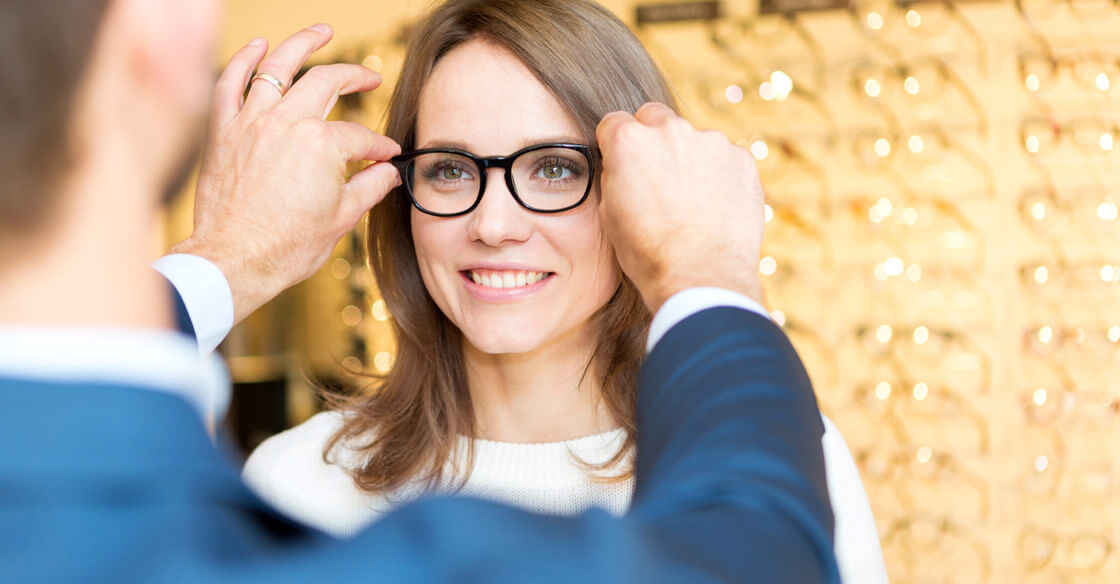 Seeing is a powerful sense. From birth, you continuously react to a visual world. Over time, you may come to take vision for granted but you definitely notice when it changes. Adjusting to prescription glasses, whether it's your first time behind a lens or just a new prescription, takes time. With a little help, the transition is easy. Here are a few tips to make the process easy and help you get back to being comfortable in a hurry.
How to Quickly Adjust to Prescription Glasses
Follow these tips and you should adjust to your prescription glasses in less than two weeks without uncomfortable eye strain or discomfort.
Give it Time
Adjusting to prescription glasses takes time. It is rare to walk out of the office with no adjustment period required. Usually, two weeks is necessary for your eyes and your brain to synchronize. If you're feeling frustrated on day two, or are expecting immediate results, hang in there. It will get better.
Start Every Day with a Cleaning
Don't spend your entire day cursing your new glasses only to find a fingerprint on the lens when you take them off at bedtime. Start every day by thoroughly cleaning your glasses the correct way. Even the smallest smudge can ruin your vision for the day and slow your transition.
Dive Right In
To fully adjust, you need to wear your glasses as much as possible. Short stints won't cut it. Commit to wearing your new glasses all day, every day. It's the best way to quicken the adjustment process and get you back to feeling comfortable with your vision.
Start a Routine
You need to adjust to keeping your glasses safe from damage as well as seeing through them. Invest in quality cases to hold your frames when not in use. A bent frame or scratched lens will make it difficult, or even impossible to become comfortable. Establishing habits early, like having a spare case in the car or your purse, will help keep your glasses in great condition and ready for use. If damage occurs, have a certified optician repair your frames or make an adjustment as soon as possible.
Put the Old Glasses Away
Adjusting to prescription glasses works best when you go all in. Hedging your bets by wearing your old prescription occasionally will confuse your eyes and make the process much harder than it needs to be. Put your old frames away and commit to your new look. It's the best path to a quick and easy transition.
Don't Be Shy About Asking Questions
Although the vast majority of prescriptions are great matches for your vision, it's possible your solution isn't optimal. If you are experiencing pain, or have gone more than two weeks without transitioning, contact your doctor or optician to verify your prescription.
Wearing prescription glasses for the first time, or even changing your prescription, is a big step. The way you interact with the world is seriously altered. Adjusting to prescription glasses takes time. Allow it to happen. By following these simple tips, you give yourself the best chance of transitioning quickly and without discomfort. Your vision is worth the trouble, give your glasses a chance to work their magic.
Schedule an Appointment