6 Messages Your Glasses May Be Sending People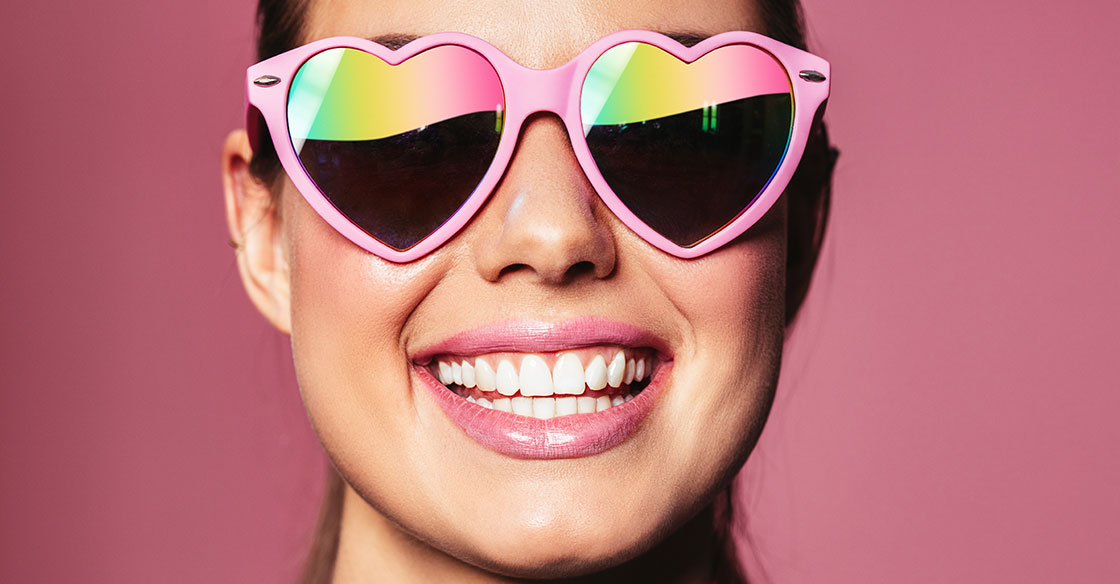 Glasses should be another accessory rather than a necessity — in fact, many people without vision problems wear glasses to enhance their look. Depending on the frames you choose, you will send a message to others with your glasses, expressing a facet of your personality. Learn what different styles of glasses portray to send your desired message.
1. You're Passionate About Fashion
There are several ways to show that you care about fashion through your glasses. One way is to wear different frames according to your outfit and the activity, particularly when you update your glasses with the latest trends. A second is to choose designer brands with a visible label — this is also a status symbol. Finally, wear glasses even if you have no problems with your sight, making it obvious by choosing extra-large frames or tinted glass.
2. You're Either Sociable or Neurotic
You need to take care when choosing fashionable glasses, as, if it looks like you are trying too hard, you will create the impression that you are neurotic or have a fear of rejection. On the other hand, if you choose a brand that matches your personality, and the label is not too dominant, other people will see you as sociable, agreeable, and goal-oriented.
3. You're Unique
Some people choose to stay away from current fashions entirely to better show off their own tastes. These wearers have different pairs in all their favorite styles — glasses are precious possessions. Collections may include a variety of colors, tints, and frames, both modern and old-fashioned.
4. You're Trustworthy
Studies have found wearing glasses with large rims can make you appear more trustworthy. Rims can also emphasize other facets of your personality, including intelligence, honesty, and originality.
5. You're Reserved
Rimless glasses can still be a good option — they tell people that you are reserved. People may prefer rimless glasses if they feel self-conscious and want to avoid drawing attention to the glasses. If you need high prescription, you can stay inconspicuous by choosing extra thin lenses. Add to your self image by keeping the same frames year after year, even as you update your lenses.
6. You're Prepared for Anything
Attractive yet functional glasses show that you are practical and ready for any situation. Such glasses are lightweight but durable and timeless rather than trendy. Glasses are often self-tinting, to avoid the need to switch to sunglasses, and, if the wearer practices sports, are fitted with strong temples.
Another way to show that you are prepared for anything is to keep multiple pairs of glasses in strategic places. This is especially useful if you require glasses for both distance and reading. You may have one pair on your desk for working, another next to your bed for reading, a third in the living room for watching TV, and yet more for other everyday activities like applying makeup, cooking, and so on.
Also Read: How to Choose the Right Frame for Your Face
Do your glasses send the right message? Select a pair (or pairs) that expresses the aspect of your personality you want the world to know.
EyeLux Optometry. Quality services. For your eyes only.
Schedule an Appointment