Picking the Best Frames for your Face Shape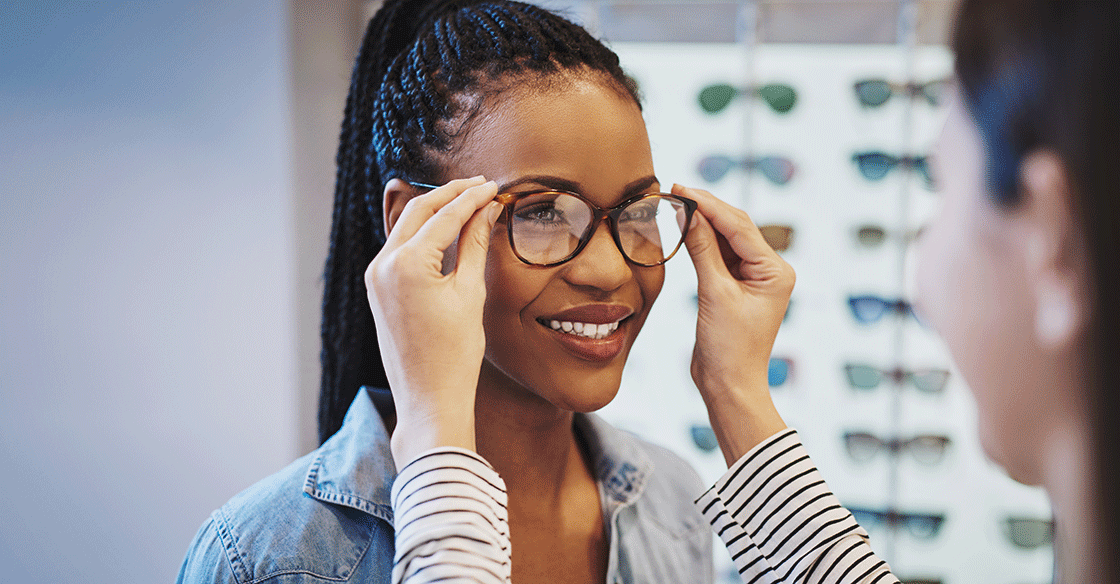 Does picking out the right pair of glasses always lead to you feeling overwhelmed? You're not alone. After getting an eye exam, lots of people struggle to figure out the best frames for their face shape. Luckily, once you understand which frames suit certain types of faces best, you can take the guesswork out of shopping for your new frames.
To figure out your face shape you can try looking in a mirror and tracing the outline of your face with a dry erase marker. Step back and look at the shape you've traced. Once you've done this, read on to see which frames will flatter the shape you've outlined best.
The Best Frames for Round Faces
People with round faces have nice, round cheeks and a rounded jawline. These faces tend to be widest at the cheekbones, with narrower foreheads and chins. These folks also tend to have shorter faces than people with other face shapes.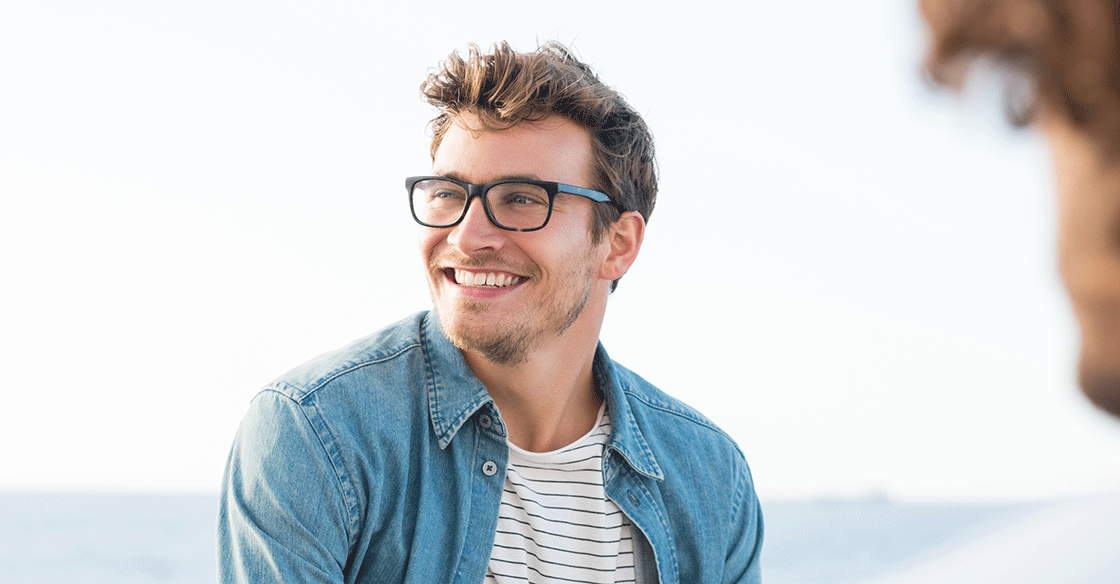 To balance a round face, try a rectangular or angular pair of glasses. This face shape can also pull off oversized frames. Channel your inner-Buddy Holly and try on a big pair of hipster frames.
The Best Frames for Square Faces
People with square faces have strong, angular jawlines. Their faces are usually the same width at the forehead as they are at the jaw, and their chins are generally rather small. Their wide, square jawlines are their most distinctive feature.
To flatter a square face, go for round frames that can help to soften some of the angles of your features. If you're feeling bold, you can try a cat-eye frame, as this is another shape that flatters this face shape. Meow!
The Best Frames for Oval Faces
If you've got an oval-shaped face, you're in luck. Just about any pair of glasses will look good on you. Oval faces are, as the name implies, shaped like an oval. Basically, an oval face looks like a longer version of a round face. These faces tend to be very well-proportioned with cheekbones slightly wider than the rest of the face. 
The best frames for this face shape are whatever makes you happy and expresses your personality. Whether you need a solution for nearsightedness or you're just looking for some cool new frames, you can't lose with an oval face. 
The Best Frames for Heart-shaped Faces
People with heart-shaped faces have nice high cheekbones and wide foreheads. They have pointed chins, like the bottom of a heart. 
For this face shape, try on frames that are wider at the top. Rectangular and angular frames tend to be more flattering on a heart-shaped face as they contrast with the roundness of this face type. 
About Eyelux Optometry
Located in the San Diego community of 4S Ranch, Eyelux Optometry proudly offers eye exams and eye healthcare services to patients in Rancho Bernardo, Rancho Penasquitos, Rancho Santa Fe, Poway, and other neighboring communities. Eyelux Optometry offers designer eyeglasses, sunglasses, and contact lenses to serve your visual needs. Eyelux Optometry also specializes in corneal refractive therapy and digital retinal imaging.