Our Guide for Proper Contact Lens Care – Precautions, Tips, and More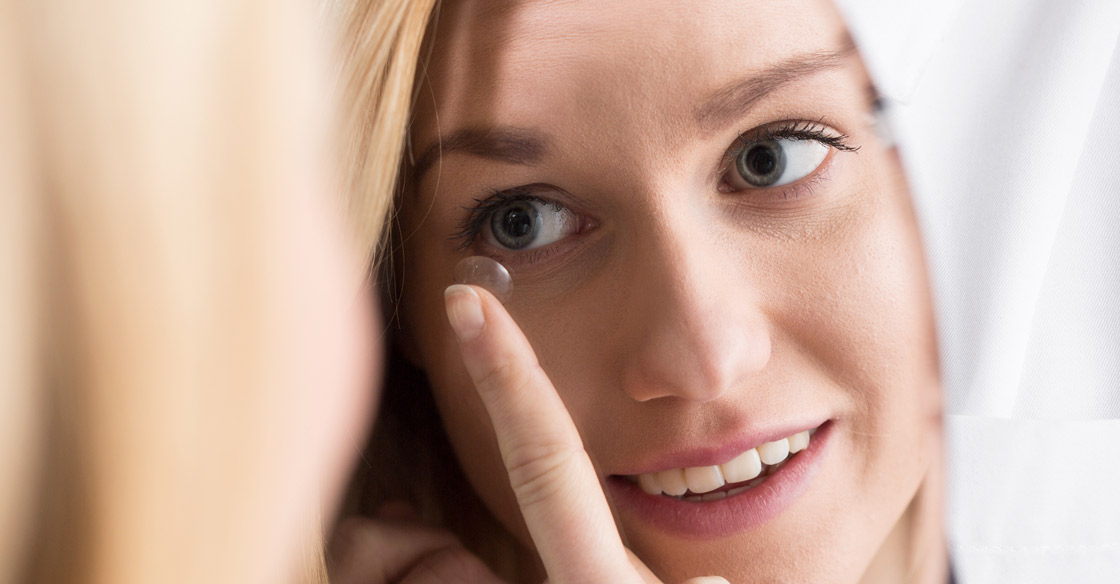 The development of new technologies has led to an increase in visual defects. Contact lenses are eyewear that is placed directly on the surface of the eye to improve vision. Your eyes are sensitive, meaning that they are prone to infections, allergens, and bacteria than any other organ. Because of the way contacts get worn, contact lens care is acute. We created this guide to help inform you of the appropriate care for your lenses.
Taking Care of Your Lenses
Millions of individuals wear contacts. Although wearing contact lenses seems straightforward, the risk of infection to your eyes is genuine. The most effective way to avoid contamination is by taking care of your lenses in the manner prescribed by your vision care optometrist. This type of eyewear requires daily cleaning, frequent disposal, and adequate disinfection. There is various contact lens care products are available on the market that can assist with the sanitation of your lens. Handling the lenses with proper care will avoid damage to both the lens and eye. The number one detail to remember is that cleanliness is the primary step to preventing an eye infection.
Steps for Contact Lens Care and Maintenance
Before handling your contacts, wash hands thoroughly with a very mild soap. Rinse and dry your hands thoroughly with a lint-free towel.

Ensure your hands are free of lotions, cosmetics, or fragrances. The ingredients found in these items could damage the lens material.

Do not use any other product other than contact lens solution to store and clean your lenses. This means no water or saliva; they are not sterile.  

Always handle your lenses with your fingertips avoiding contact with the fingernails as they could damage the lens.

Follow the guidelines prescribed by your

vision care optometrist

for cleaning and storage of your contact lenses.

Wear and replace the lenses as guided by the optometrist.
Precautions for Proper Contact Lens Care and Eye Care
Contact lenses are eyewear that requires a prescription from your optometrist to purchase. To find the right contacts, consult with your optometrist. Your optometrist will know the right brand, style, and material suitable for your eyes. Optometrists can also help you with finding the right contacts for sensitive eyes.
Properly caring for your eyes is the only way to maintain optimal health. If you wear contacts, here are a few precautions to take:
If you are experiencing blurry or reduced vision, remove your lenses.

Consult your optometrist if you feel any pain, sensitivity, redness or irritation.  

Do not use contacts if you have a diagnosis that makes wear uncomfortable

Avoid using decorative lenses as these lenses can damage the eye permanently.

Schedule regular eye check-ups and keep your appointments.
Like any other prescription, you contact lens prescription has an expiry date. Prescriptions usually expire within one year, making it necessary to get an annual eye check-up.
Visiting Your Optometrist
The only way to keep your eyes healthy is by properly caring for your eyes. By scheduling an appointment, being aware of any changes with your vision, or just cleaning your contacts, you are on guaranteeing clearer vision.
EyeLux follows the philosophy of providing consistent as well as high-quality products and services including contact lens priced reasonably. The team of expert optometrists at EyeLux can guide and give excellent, efficient, and cost-effective service for your contact lens care. Schedule an appointment with your optometrist before getting contact lenses to find the right contact lens for your eyes.